Chiropractic Care in Bristol
Did you know that there is one master system that controls every cell, organ and tissue in the body? As a chiropractor, the nervous system is Dr. Cooper's area of focus. Your brain is in charge of telling the body what to do, but how does it get messages out to your organs, fingers, toes and every other part?
Connecting the Brain and Body
The answer is that the brain communicates with the body through the spinal cord. Small nerves that come out through the vertebrae in your spine carry messages, just like a phone cable. When a vertebra is out of alignment, the nerves around your spine can become irritated. You can think of it as a short circuit or disconnection. This pressure on the nerves can cause pain and other symptoms that affect your overall health and ability to function.
Dr. Cooper works to align your vertebrae and free up your nerves, allowing perfect communication between the brain and body.
Then, you can function at an optimal level!
Living Free From Pain
Our priority is to get you out of any pain you're experiencing. We want you to perform better, experience improved digestion, sleep, flexibility and be able to do the things you haven't been able to. The benefits of chiropractic are numerous and unique to each person's journey. The many conditions we often help with include:
Allergies
Arm and leg pain
Digestive problems
Hand and foot pain
Headaches
Sciatica
Shoulder pain

Feeling Uncertain? Let Us Assess You!
If you're not sure whether chiropractic is right for you, we invite you to come in and have Dr. Cooper thoroughly evaluate you. Pain in the back doesn't mean that the problem's source is located there. In fact, it could be from your ankle, knee or hip. A comprehensive examination will tell us whether we think you're a candidate for care. If not, we'll inform you immediately. We recommend that you try seeing us for at least two weeks to give us a chance to retrain your body into healthier patterns. You might be amazed by the results.
Adjustment Techniques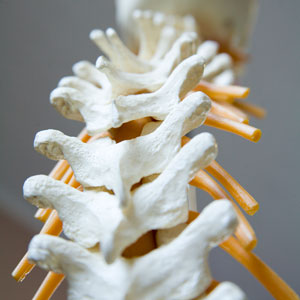 Chiropractic adjustments with Dr. Cooper are gentle and comfortable. We'll demonstrate what we're doing before beginning, making sure that you feel relaxed. You can think of Dr. Cooper as your athletic trainer, who's ready to care for you on the sidelines when pain or injury prevents you from getting back on the field. He's well-versed in several manual and instrument adjusting techniques, such as:
Upper Cervical
Extremity Adjusting
Are you covered by Medicare? We'll discount your examination and on-site X-rays by 30%. Find out why we've been voted the Best of Bristol by contacting us today!
---
Bristol Chiropractic Care | (423) 764-2663