Dr. T.J. Keklak, DC MS
Reach Your Full Potential
It was always taught to Dr. K that human beings are capable of amazing things. Throughout his childhood he developed the desire to help others in anyway that he could and led him to pursue a career in healthcare. He began pursuing athletic training while at Kent State University, but quickly found that he was destined for something else. After spending a summer shadowing other healthcare professions, he found that chiropractic was his calling!
Being a highly competitive high school and college athlete, Dr. K found himself in a chiropractic office several times growing up with each encounter helping improve his body's ability to function and perform at a high level. He found that chiropractic allowed him to reach his full potential both on and off the athletic field, and as a Doctor of Chiropractic his goal is to help as many people reach their full potential as possible.

Chiropractic Education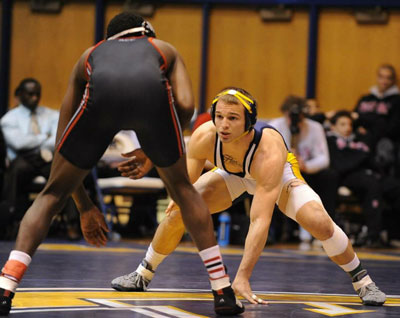 Dr. Keklak grew up in Johnstown, PA and ventured to Kent, OH to pursue exercise science and sports medicine at Kent State University. During his time at Kent State, Dr. K competed on the division 1 wrestling team, including seeing starting time in his final 2 years and being a team captain in his final season while earning academic all-conference honors. His chiropractic education was completed at New York Chiropractic College in Seneca Falls, NY, where he was an active member of the motion palpation and rehab 2 performance clubs.
Dr. K has since completed a Master of Science degree in sports science and rehabilitation from Logan University and specializes in sports chiropractic rehabilitation. His future career goals included sitting for his Certified Chiropractic Sports Physicians certification. He spent the first 3 years of his career in New Castle, PA before moving down to Bristol, TN to join our team at Cooper Chiropractic Center.
Outside of the Office
In his free time, Dr. K enjoys the outdoors and exploring new places with his dog Jaxson as well as spending time with his family, especially his 4 nephews Ellis, Abel, Ashe and Liam. His hobbies include working out, fishing, hiking, cooking and cheering on his favorite sports teams.
Insurance is accepted at Cooper Chiropractic Center, including Medicare. Contact us today to schedule a same-day appointment!
---
Dr. Todd Cooper | Chiropractor in Bristol | (423) 764-2663