Meet Dr. Todd Cooper
Changing From Engineering to Chiropractic
I became a chiropractor to help people.
After a high school football injury, Dr. Cooper's back bothered him for several months. His pediatrician said the problem was a muscle spasm, but it wouldn't go away. Dr. Cooper's dad had seen a chiropractor and decided to take his son there. Just two visits made considerable improvement and planted the seed for Dr. Cooper's future career.
He started studying engineering in college but didn't care for the course structure. An aptitude test matched him off the charts with the chiropractic profession, however! Intrigued with anatomy, physiology and how the body works, chiropractic was a perfect fit.

Constantly Learning to Benefit Our Patients
Dr. Cooper attended Life University in Marietta, Georgia. There, he was involved in the Motion Palpation Club. He learned to feel along the spine to assess the joints of the body and deliver precise adjustments for immediate results. Dr. Cooper continues to learn by taking regular courses on physiology, anatomy and nutrition. He's certified in the Graston Technique, an instrument-assisted method that breaks up chronic scar tissue adhesions. He also holds a certification in Nutrition Response Testing® and extremity adjusting. Dr. Cooper is an adjunct professor at King University, teaching nutrition for sport class.
I love the natural, drug-free approach to relieving pain, free from side effects. It gives people a chance to heal without the use of medications and surgery.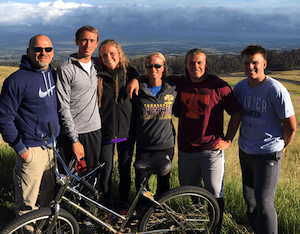 A Family-Oriented Life and Practice
Married for over 20 years, Dr. Cooper and his wife have three children. She works as Cooper Chiropractic Center's practice manager. Their family lives on a farm and raises sheep.
When Dr. Cooper has spare time, he likes to fish, read, work out and discover healthy foods that can have a positive effect on the body.
Certified in Clinical Nutrition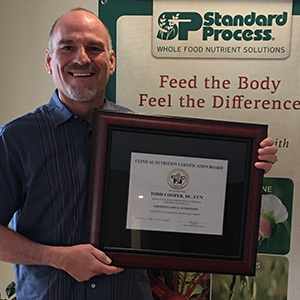 Dr. Cooper recently obtained a Certified Clinical Nutrition degree in order to better serve his patients. The certification allows him to handle a wider range of health issues and manage their cases more specifically with the use of evidence-based herbal therapy and homeopathy. Seven of the ten leading causes of death in the US are diet and lifestyle-related and can be prevented with improved habits. As a chiropractor based in the science of the human frame and function, the Clinical Nutritionist Certification expands his knowledge base to help his patients' physiology improving their quality of life on a deeper level than just pain relief.
Chronic conditions related to digestion such as heartburn, bloating, cramps, irritable bowel, ulcerative colitis, constipation/diarrhea; also allergies, headaches, sinusitis, tinnitus, and upper respiratory problems, as well as kidney/bladder function responds well to cleaning up the body with better food choices and supporting the immune system.
In fact, the whole body just functions better from the gut, to head, to tail preventing the pathway to disease when we spend a few months with our patients.
Dr. Cooper reinforces the 45 essential nutrients that the human body needs to function while educating his patients on how to best navigate through our ever-increasing toxic environment avoiding the extra burden chemicals and metals place on our health. Dr Cooper also has experience in the use of only the best supplement options to assist in your recovery to better health making the transition easier and quicker with a longer-lasting result. Call the office and schedule a nutrition appointment and let us help you take back your health!
Insurance is accepted at Cooper Chiropractic Center, including Medicare. Contact us today to schedule a same-day appointment!
---
Dr. Todd Cooper | Chiropractor in Bristol | (423) 764-2663